2.23.MMXV - Engaged!
So lets see. Since my last update, nearly 3 months ago, some things have occured in my life. I went to NC for Christmas, and I had a birthday, and some other little things. LIKE GETTING ENGANGED! :D. So I'm pretty stoked. Soon enough I'll need to procure a larger bed, and that's likely the only major change I foresee in my life. I'm a fan of suprises.
So Decemeber saw a trip back to NC. And as I hate going back to NC simply to stay at home, La Fiance` and I drove up to NYC and house sat for Adam and gaurenteed the survival of Samos. We're basically the best house sitters ever. So you know, if you live somewhere awesome and want me to sleep in your bed while you're not there - let me know. I'll have some pictures put up someday, as it stands right now I have a couple thousand to go through, though I'm widdling them down. We also hit up DC, and the Smithsonian as well as Rosa Mexicana, which was some of the best Mexican food I've ever had.
January saw my birthday, which was awesome, I've survived another trip around the sun! And then February saw La Fiance's birthday and proposal! It was pretty spectacular. We were swarmed by dolphins, and like three whales. Then there was an amazing dinner at Arancino's at Kahala. I've never had wine that truely complimented the meal, however the paring here was amazing. It made the meal. And since then, getting things done for a wedding. Our save the dates are underway, and pretty... cute. I wanted to actually be saving the date from a dinosaur... which may still have to unofficially happen.
LFM (Looking For More), my novel has been completed. I'm now in the process of looking for a publisher. Though if I find that I can't get one I'll go the Amazon route with some fun YouTube things.
Speaking of YouTube, I've been putting some small things up on there. For instance how to make a USB minifigure keychain:
8.24.MMXIV
I have had no time to update whil.us (See what I did there? Circles! Yay). So at long last I've been able to do so! But since my last update what has happened?
Well for one, Toddimus got married! So that was pretty exciting, and I have a grand total of ... 0 pictures from the event. I decided long ago (while photographing a wedding) that taking pictures at a wedding really does take away from the experience. So if you want to enjoy a wedding, I'd say let the paid photographers do their job and enjoy the company. And if you are the paid photographer? Well, best luck at enjoying the company :P.
We had a visitor from the mainland come and join us for a week or so. He was a pretty neat guy with a Righteous name. While he was here we managed to get out and get some nice pictures from China Walls which can be seen in the Hawaii gallery.
And speaking of new people over the summer, we had an intern for NOAA stay with us for 3 months. He was a pretty stellar guy, we'll miss him as a house mate. However while he was here, he kept us active, and again, we got some awesome pictures (see this update's shot).
And Alicia had her epic quest to South Africa to look at whales, and while that turned out kind of a bust she returned with some cool pictures and stories. It was nice to have her back and we went on an epic North Shore date where after 3 years of trying to get a picture of the Milky Way, I did! They came out amazing, however they're not posted quite yet. They should be soon. There is a bit of a competition running that they have to grace before they wind up here in the unread neglected annuls of the interwebs.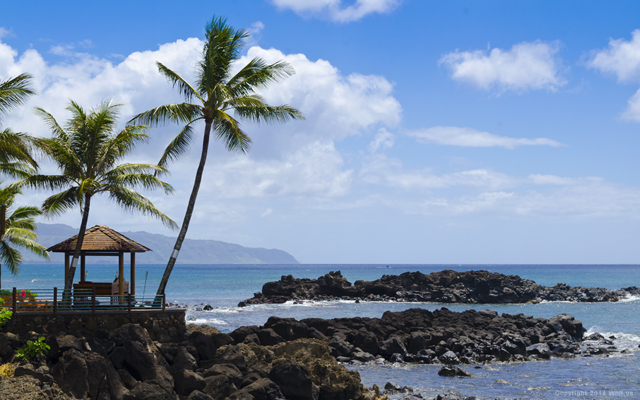 3.4.MMXIV
So the culmination of me making jewelry is done, and was done like 2 weeks ago, but alas, I decided to forget to post an update. So without further ado, check it out!
2.20.MMXIV
Burning through some old photos? That's right, I have like 20 folders of photos on my desktop from all the way back in November of 2013 to go through. But as I do... Amazements! I updated the Hawaii Desktop Images page with 9 new photos! Example: Below!
Additionally I have sent my novel off to a professional editor to get it cleaned up. Hopefully this process is A. Amazing. 2. Smooth. III. Fruitful :D. So we'll see!
And lastly I have that 'how to' video for making jewelry done. It should be up tomorrow, I'm hoping to get some Dean Timmerman music for the background, but nothing yet.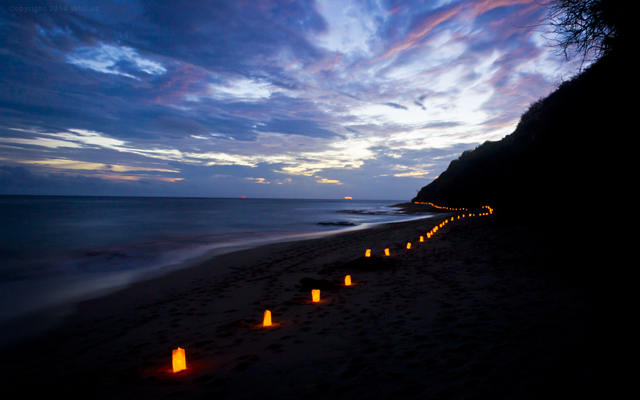 2.13.MMXIV
Snowboarding was amazing. We went to Whistler-Blackcomb, and had a blast! And since my last update, lets see, Maui, Christmas, New Years, A graduation, and a few projects later, I guess I should update! I have about 1000 pictures to go through, which is good news, for you! Because some of them are amazing! Some of them are hilarious. So in the next few days I hope to get some of them up. Below, just a teaser!
And what projects? I'm doing another leather piece, this time its a sheath for my brother's dagger. Its coming together pretty well. I meant to have it done for Christmas but to no avail, I ran out of time :(. But I'm on it now.
Additionally I gave making jewelry a shot for that special someone's birthday. I think it turned out pretty well! It may be worth while to put up a legit "how to" video for making jewelry, everyone that I watched was HORRIBLE on the YouTubes. Egh.
For my birthday the awesome guys from work got me an Arduino! I've been wanting one for like two years and now one is in my hands! Yesss. So there are a couple things that I'm going to try to do with them. First I'm going to try to make a GoPro slider and then upgrade it to a DSLR slider that you can attach to any sort of rail. I'll try to get a video series together on that or something. Also I'm going to see if I can make a CNC machine for leather working. It would be way faster to cut in than doing it by hand, and then hand tool the details at the end. We'll see if I get time, as the large majority of my time has been well spent... chill'n.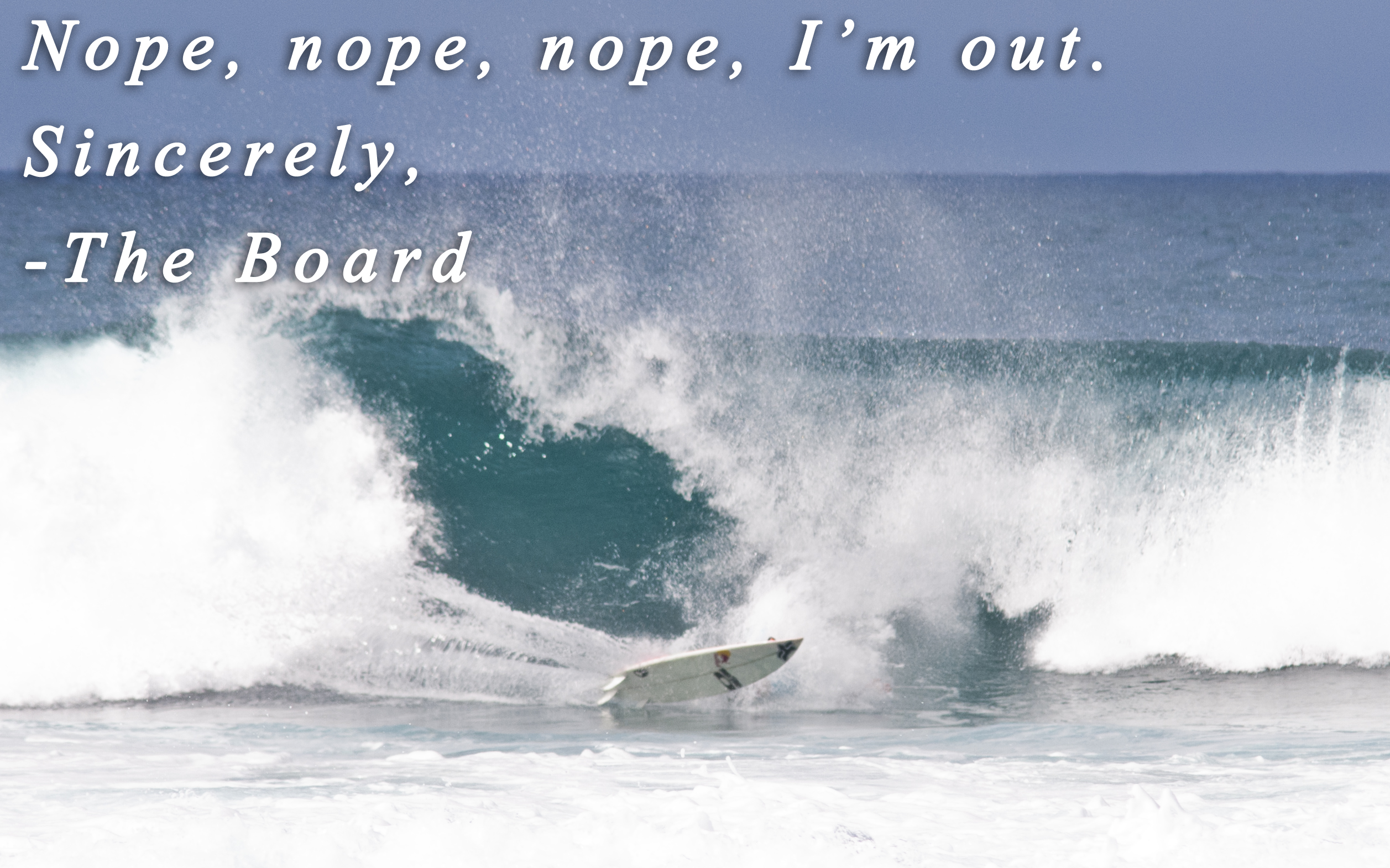 10.24.MMXIII
It's been days since I saw the sun. That's a lie, but egads we've been setting up a new piece of equipment in a shared lab for the last week. It has taken forever. But I finally got time to go ahead and edit some pictures! They're edited! However, as I'd like to go get in some swing dancing, we're gonna have to wait to post them! So why this albeit pointless update? Why not?
9.22.MMXIII
Matt Chafin entered a picture I took of him into the 2013 Just for Men's Beard Competition, and thanks to a pretty sweet beard, photograph, and friends he managed to come in the top 5! Which means he wins a GoPro 3 white! Pretty ball'n if I do say so myself. The picture that took the competition by bearded storm is below. We had some other pictures as well which I've put up at the Fun Pictures page.
I also entered a couple other picture competitions / calls for submissions. Apparently I had a photograph published as one of National Geographic's pictures of the day on August 27, 2010. I was completely unaware of this until I googled my last name and the image came up. I guess all those "your photo has been published" emails were not spam. Who'd have guessed. Also another of mine was published on Gizmodo's "75 Explosive Photos of Fireworks. Kinda cool.
8.27.MMXIII
So I'm pretty sure I've never made an entire theatre laugh before with a quip during a trailer... until "Gravity." So for your enjoyment, and to waste 34 of your seconds...
8.20.MMXIII
Keeping to my word? Updating my website? Well then, as promised I've uplaoded some more pictures to my Hawaii gallery. Some of them are pretty stellar. And as it would seem from visitor analytics, very few people read the things I've put onto the literary portion of this site. So instead of wondering why people don't read, hahahahaha, oh man - me. What was I saying, oh yea, everything is TLDNR, so I've decided to record some of my stories and just throw them on youtube. I figure if A. they are funny and B. under 2 minutes, someone may watch them and get a kick out of them. So yea, look forward to that. Until then be in awe of the Na Pali Coast.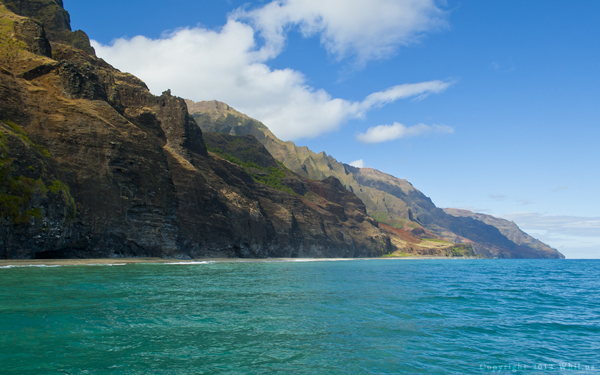 8.14.MMXIII
It would seem that I've been busy for the last few weeks! They have been pretty amazing! One of my friends from NCSU was coming out to Hawaii, so in reasonable fashion, I decided to go visit her. Accompanying me was a wonderful new friend, and while we never met up with my NCSU friend, it turned into a pretty stellar weekend long date. "So what, I don't care," you say. Well let me tell you why you do care: because I can tell you without doubt if you ever go to Kauai go on the Na Pali Riders tour of the Na Pali Coast. It was INCREDIBLE. As soon as I can I should have some amazing new desktop images up, they've all been edited, now I just need to size them correctly. Oh yes, and while you're adding this amazing tour to your itinerary, book it through Tom's Barefoot Tours. You can save ~1/3, and if you find a better deal it sounds like they'll match it (I'm not sure, but I was asked, "whats the best price you found?").
What else? Well if that was not incredible enough (and it was!) we've also been up to some other little projects. I've been working on a new knife design and trying to finish up the twin dagger to my brother's. So far in the last 6 weeks, I've had 0 time :P.
And on top of all of this, for about a year and a half I've been looking at picking up a Technics 1200 MK2 turn table. Well I finally was able to find some in really good condition and split the set with one of my friends. So with any luck I'll have a shining review of that soon!
At this point if you're still reading you're thinking to yourself, "All you've done is talk about content, feed me!" Well then, you should have looked at the previous post. Oh you did? Well then I guess you'll have to enjoy our newest Bodyboarding at Sandy's video. Yea its pretty ball'n and features music by Broke MC. And while his site has something to be desired of it, his music is pretty stellar and is all available for free at FreeMusicArchive.org, which also happens to be the greatest place I've found to get royalty free music for commercial use. How's that for some key words. SEO anyone?
6.11.MMXIII
So I figured I'd post an update because I took a fairly beautiful picture from Tantalus at Sunset. I also finished my Cocobolo magnetic knife bar, which despite its beauty is not in my kitchen. There is no place to hang it. But to any extent, it has three layers. The back is hickory, the middle is maple and the front is Cocobolo. I've stuck twenty 3/4" neodynium magnets in the middle layer, and it can hold any knife I have just fine.
Aside from that I finally broke down and got a Samsung 840 Series Solid State Drive (SSD)
. And holy smokes it is fast. Photo editing with it is amazingly quick, and though its only like 250 gigs, I can easily just toss all my photos when I'm done on an external HD. Anyway's I'm digging it.
Also, like a year and a half ago I received a FiiO E10 DAQ for Christmas (Thank you :) ! ). However as was the case with the old FiiO E10's, the soldiering for the headphone jack is all sorts of lousy. So its making wretched noises whenever the headphone jack is bumped. So I'm thinking of picking up a Fiio E17 DAC
or Audioengine D1
. Though I'm not sure which is tops yet. If you have an opinion lemme know! Thanks.
And last but not least, a very big thanks to Ong King for the gallery display of my calendar! It was really quite neat to see my work up and on display.
4.1.MMXIII
I'm getting married! April fools. However, in the last two months we've been up to quite a bit. We finally got some of our Hawaii Desktop Images printed on a metalic paper, they came out AMAZING. We printed them at like 32x11 inches and 16x20 inches, because bigger... is better. They are amazing! Also my good friend Chris from highschool got married (and on St. Patty's day at that!!). So Congratulations Chris!! My other friend got enganged, but its not 100% official so... Congratulations unnamed person!
So in line with our printing of our hawaii images, we went out and tried to get some nice sunset shots. However the sunset was mediocre at best... so better than any mainland sunset, but not 100% up to our Hawaiian quality standards. But that didn't bring us down and I got some AMAZING long exposure shots. Check em out!
Also I'm over 75% done with my novel! Infact, I'm only 4 chapters away from finishing it! So within the next... soon, I should be done!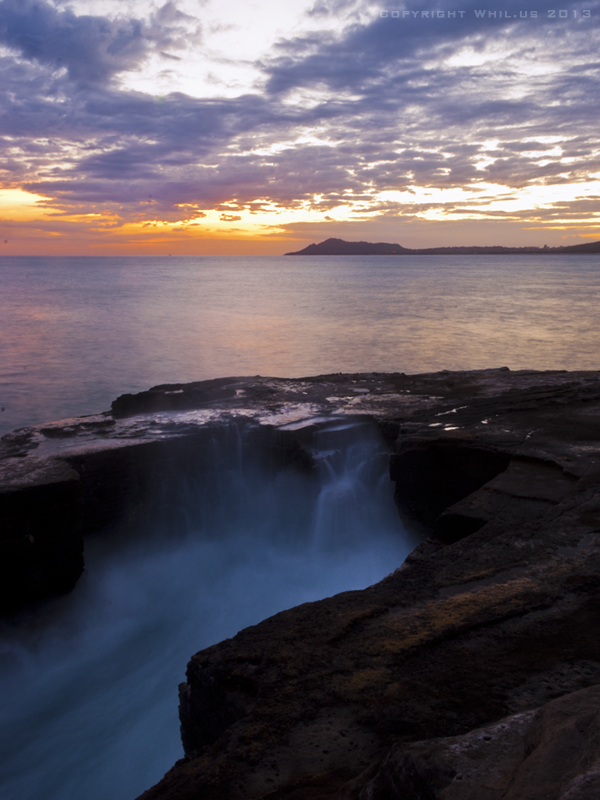 2.5.MMXIII - Why I'm rooting for Winter. A short review of Game of Thrones.
So I'm currently reading the A Song of Fire and Ice series by George Martin. I'm about four tenths of the way into the fifth book, which is easy math, because its 1000 pages long. Seriously. And I've decided that I'm no longer rooting for one of the protaganists. No, I'm rooting for Winter. Why? Well I'm glad you asked (Spoiler alerts).
Because everyone dies. And there, I've ruined the rest of the TV show for you. But seriously, every time you start to like a character they die some sort of horrible death. Now don't get me wrong, their deaths only make sense, but some of them go down in the inglorious fashion of grass not getting enough water and withering in your yard. The Hound? The Mountain? Blood infections. Seriously. And they only die after you start to see some sort of humanity in them. Well not the Mountain, good ridance.
But other characters you once loved just start to rub you raw, they nag you like some sort of horrible rash until they themselves try to claw the bugs out from under their own skin... to death. Oh hey look a love story, kill one of them. Its like buying one lobster for dinner, knowing that they mate for life, and enjoying the flavor boiled sorrow.
As the Stark family kept saying, "winter is coming." Kept saying. Okay. Winter, you win, go Winter! Its kinda like baseball. You can have a favorite team, mine is the Twins. But in the end you have to deal with the Yankees. Love them or hate them, pick one. They are a force to be reckoned with. Because they win. So I'm done rooting for arbitrary characters and getting attached them. I'm rooting for the winner. I'm rooting for the Winter. Go Winter. Kill them all. /Jaded.
1.31.MMXIII
Been working on a few short projects. I corrected the UNC Chapel Hill Pop Tarts... And I've finished the design for my new t-shirts. If you've seen the "Defend Hawaii" t-shirts and other garb, I hope you'll be a fan of my wonderfully pompus "Defend Hawaii Kai" shirt design as seen below. Hopefully I can get these printed somewhere, I'm picturing a black shirt with bold white letters... and a sparkley golden gun. I should go to bed.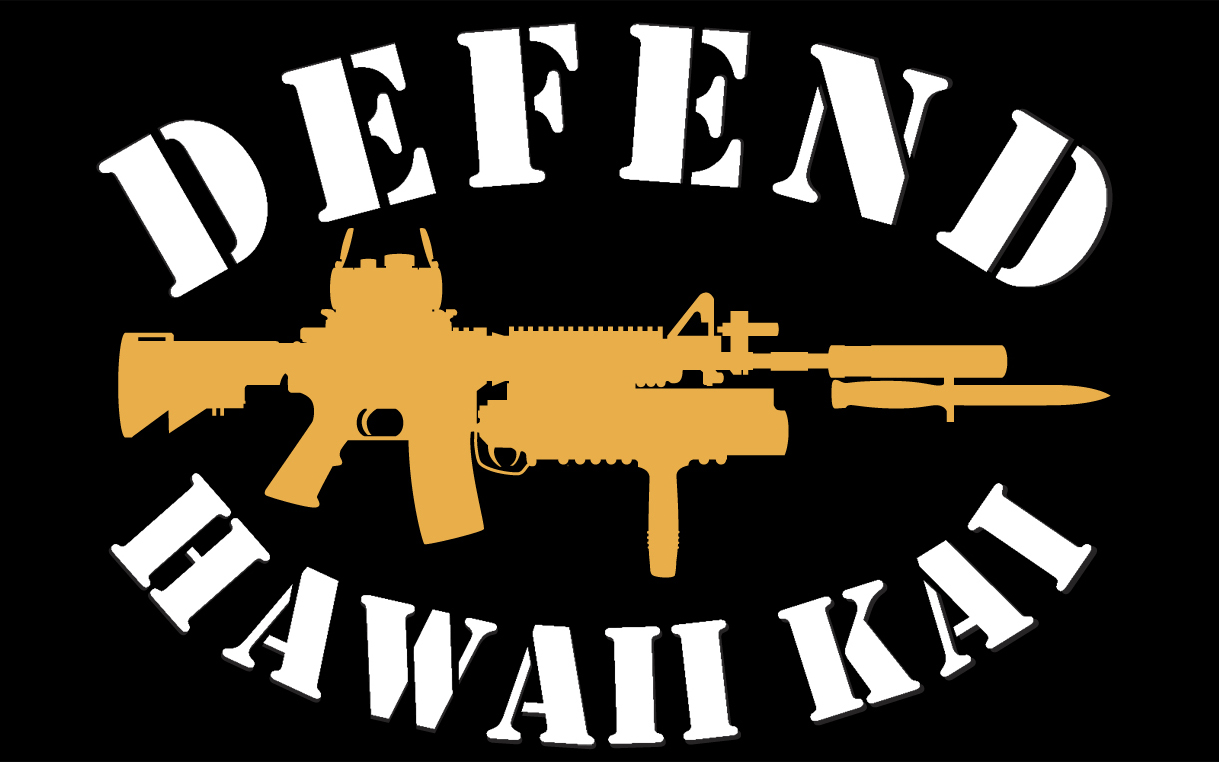 1.22.MMXIII
I can't wait for 2014. Not because 2013 is going poorly. Quite to the contrary, 2013 has been sublime! I met some beautiful new people, had an incredible birthday wine tasting party and as of today I'm exactly 50% done writing my book. So why the anticipation for the next year? Because MMXIII is silly long to write, and I like V's.
So for Christmas I made V2 a damascus dagger. The steel was beautiful and the handle made of an Alaskan Box Elder burl. Oh my gosh. So just incase you find yourself bored and interested, I posted the process below.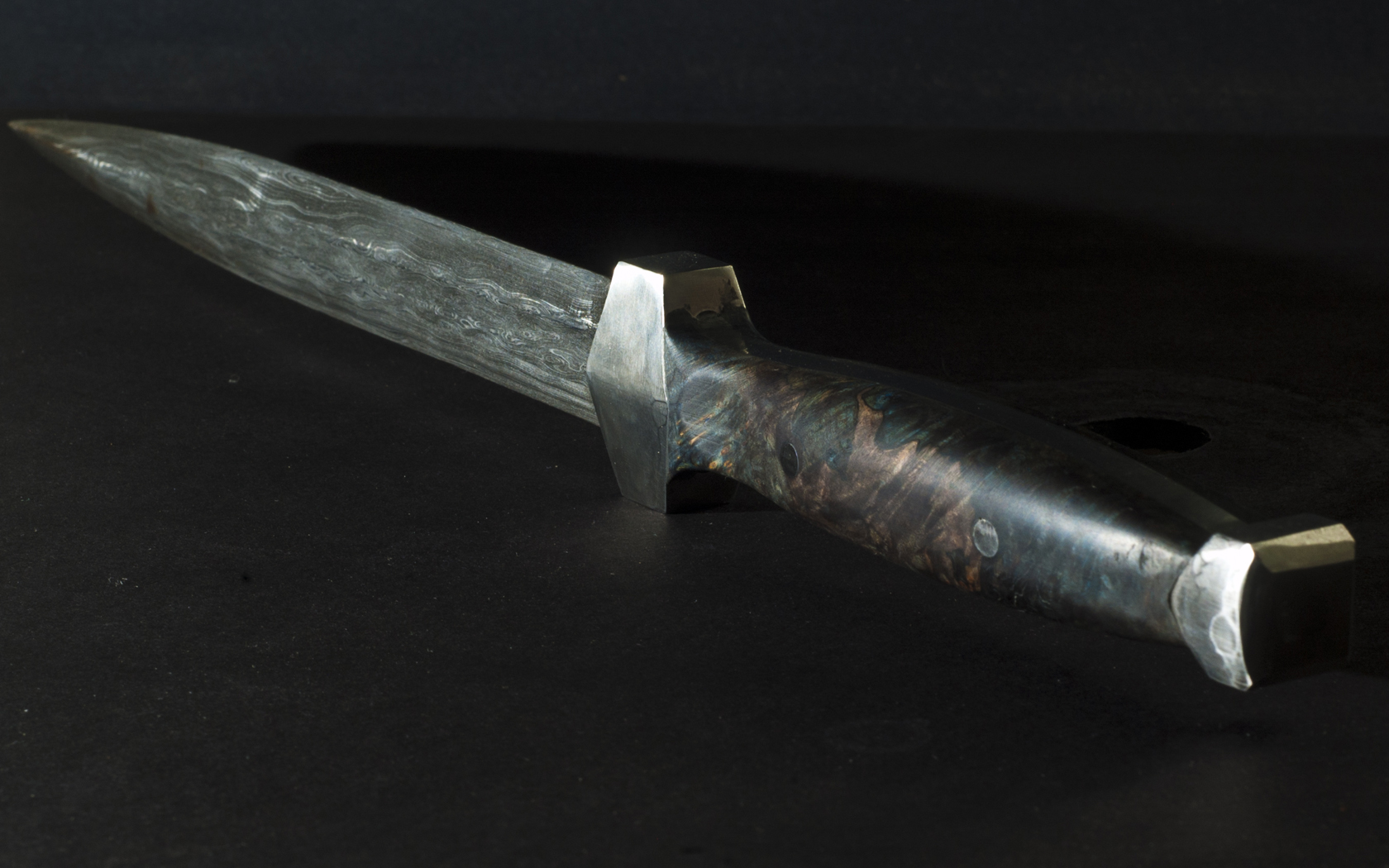 1.13.MMXIII
Three week vacation? I've not done that since like elementary school, and it was glorious! So what did I do?
Well I'm glad you asked! Well on Christmas Eve I flew to North Carolina on United. And I learned that United's slogan should read, "United: You should have flown Delta." The price was right, but I had a 7 hour delay in Washington DC because they decided to send my plane to Philly. Really? But alas, every flight turned out sublime, I always had a seat open next to me, save for the last flight back to Honolulu.
Now I know you're thinking... all you did in that last paragraph was complain, additionally I learned nothing of your trip. Good observation there Captain Reading Comprehension! Well come Christmas I got to spend the evening with the Lindbergs! It was HILARIOUS and wonderfully enjoyable! Peter has just finished his App trail hike and had some wonderful stories. The meal was delightful, and though I laughed the whole time I remember nothing of the conversations. Which normally means I laughed the whole time, a good sign.
On the 28th we headed down to South Carolina for my college roommate's wedding. I had the privilage of standing as one of the groomsmen. I kinda hoped that I would find myself as the ring bearer again, however not the case. Had it been the case, in my wedding I would have had no groomsmen, just like 5 ringbearers. The bachelor party consisted of shooting at and missing a lot of skeet. The rehersal dinner had amazing BBQ, something I've been missing for a while! The wedding was spectacular, and ended as most weddings do: With the bride and groom getting married and heading off into the sunset in a giant red truck.
New Years saw us crashing a party of a girl who went to high school with us. She graduated 2 years ahead of us, and for the life of me I don't remember her. That's not to say the party was not a blast!
Come the New Year I headed to Seattle and mother followed to visit V2. We hit up the EMP museum and got some wonderful pictures. Then we headed to Crystal Mountain for a long and boring day of stupid snow. And by that I mean we went snowboarding and it was AWESOME! Snow... mmm. When V2 had work Bethany took us around the Seattle area, I found it really nice. But speaking of snow...
So with that said, I updated the fun pictures (as seen below!) and made a couple facebook albums. Tomorrow, pending this cold ending, back to work!